https://www.aisectlearn.com/wp-login.php?action=logout&redirect_to=https%3A%2F%2Fwww.aisectlearn.com%2Fmy-account%2F&_wpnonce=8e06e08b29
Advance Diploma In Data Science For AI/ML- Placement Guarantee (Pre-Assessment)
Course Fee ₹ 45999 | Pre-Assessment Fee ₹ 499
Fee: ₹499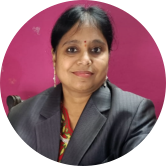 Dr. S. Veenadhari | Dean (Computer Science Engineering)
Rabindranath Tagore University, Raisen, Madhya Pradesh
The Advance Diploma placement guarantee course by AISECT Learn aims at helping you master all the basic and advanced level skills crucial to Data Science, Machine Learning and Artificial Intelligence. The course aims to upskill millions of students and professionals in trending technologies through a blend of theoretical and hands-on knowledge in python, tableau, excel and many more
Objectives
At the end of this course
Setting up a Python coding environment
Design, code, and test Python functions that meet requirements.
Visualize, analyze, and debug running Python programs.
Data manipulation with Python
Performing statistical operations using Python
Supervised and Unsupervised Learning
Clustering & Segmentation
Dimensionality Reducation and Optimization
Model evaluation
Use Case demonstration
Learn to use Excel, Tableau & SQL
What Will You Learn
Develop in depth understanding of the critical technologies in Data Science using Python Essentials: Data Manipulation and Data Analysis Tools, Python Statistics, Data Visualization using Python along with Machine learning concepts like Supervised & Unsupervised Learning, Clustering and Segmentation with practical industry use cases using Advanced Excel, Tableau and SQL.
Skills you will gain
Python Programming
Statistics
Data Analysis
Data Visualialization
Machine Learning Algorithms
Supervised and Unsupervised Learning
Clustering
Segmentation
Industry use case
Excel
Tableau & SQL
Prepare for your career path
A junior data scientist usually performs the role of an entry-level data scientist which is the same as data analyst. The job consists of descriptive and predictive analysis which can even be performed by college graduates with about 0-2 years of experience.
Key Skills to Learn
Data Visualization, Programming - Python etc, Mathematics & Statistics, Machine Learning and Database Knowledge
As a data scientist, one would have to collect, analyse and interpret intensive data with the use of analytics technologies, including machine learning and predictive modelling. The role of a data scientist is usually derivative of various conventional roles such that of a mathematician, scientist, statistician and computer professional.
Key Skills to Learn
Data Science, Data Visualization, Python, R, SQL etc, Mathematics & Statistics, Machine Learning, Database Knowledge
The ones who convert business requirements into technology requirements while defining data standards and principles are the senior visionaries in the data science field- the data architects. Not only that but they are also incharge of designing an organisations management framework which is the process of planning, specifying, enabling, creating, acquiring, maintaining, using, archiving, retrieving, controlling, and purging data.
Key Skills to Learn
System Development Life Cycle, Data Science, Data Visualization, Predictive analytics and Unstructured data, Python, R, SQL, SQL development and database administration, Big Data, Mathematics & Statistics, Machine Learning
Jobs In India
Average Salary

Job Growth

Companies Looking For Software Developer




and many more
Curriculum
Function and Charts in Excel
Instructor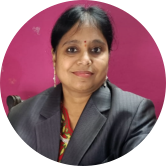 Dr. S. Veenadhari
Dean (Computer Science Engineering) Rabindranath Tagore University, Raisen, Madhya Pradesh
Data Science, Computer Science
Presently she is working as a Professor in Computer Science Engineering department at Rabindranath Tagore University, Bhopal. She is having over 20 years of academic and research experience. Under her guidance more than 10 students completed their doctoral programmes in the field of Machine Learning and Data Science. Students accolade her teaching skills in the subjects of Computer System Organization and Data Structures, Advanced Computer Architecture and Machine Learning.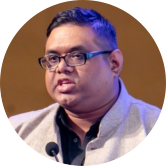 Dr. Avik Sarkar
Faculty, Indian School of Business, Areas: Analytics, Data, Technology & Public Policy
Analytics, Data, Technology & Public Policy
Dr. Avik Sarkar is Faculty at Indian School of Business working in the areas of Data, Emerging Technology and Public Policy. At ISB, Dr Sarkar is heading the development of India Data Portal (www.indiadataportal.com), one stop portal for analysis and visualization of government data and working on the societal & policy aspects related to use of emerging technologies like artificial intelligence trustworthiness, ethics, data privacy, e-commerce policy, etc.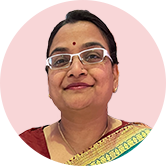 Dr. Priti Maheshwary
Professor (Computer Science Engineering), Scope College of Engineering, Bhopal, Madhya Pradesh
IT, Computer Science
Presently working in Future Skill Academy. Involved in Computer Science and Engineering for over 20 years in higher education and training. Her career has included various software development projects, teaching, research and administrative roles. She enjoys teaching and looking into how to improve student learning experience. Published around 50 research papers in refereed journals and conferences, 7 book chapters, 6 Patents. 8 PhD thesis completed under her guidance in the field of Internet of Things, Smart Cities, Ubiquitous Computing, Wireless Sensor Network, VANET, Image Processing specialized in Satellite Images, AI/ML & Deep Learning, and Cyber Security. Also done more than 10 projects in the field of Research and Consultancy.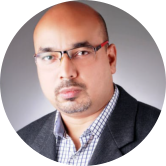 Utpal Chakraborthy
Industry Expert, Data scientist & AI Researcher, Chief Digital Officer, Allied Digital
Data Science, Artificial Intelligence, Machine Learning
An eminent Data Scientist and AI researcher, strategist and thought leader with more than two decades of industry experience, including as a principal architect in Larsen & Toubro (L&T) Infotech, IBM, Capgemini and other MNCs including heading the Artificial Intelligence division of YES Bank. Currently he is he is the Chief Digital Officer(CDO) at Allied Digital Services Ltd. A well-known researcher, speaker, and writer on Artificial Intelligence, IoT, Agile & Lean speaking at conferences around the world. His recent research on machine learning titled "Layered Approximation for Deep Neural Networks" has been appreciated in different premier conferences, institutions, and universities.
Shareable Certificate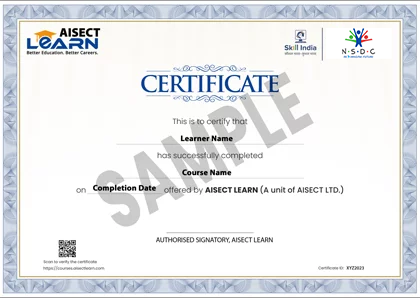 Other Details

Level

Credentials
Fees
Get Job ready
Get placement support and jumpstart your career in Data Science.
Application
Pre-Assessment Test

Interview

Enrollment

Training

Placement
Trusted By Learners
Raj Dikshit
The course was a perfect introduction to machine learning and I was able to apply the topics covered during to my ongoing work. This course did a great job of breaking down complex topics and providing a practical, real-world context for them.
Rupal Sanghvi
The course is amazing! Very logical, and goes in depth. The structure is great, as it moves from easy to hard, and in the end, I highly recommend it to anyone interested in machine learning & making a career out of it.
FAQs
What if I miss any of the Python live classes?

Incase you miss a live session, you always have the option to either view the recorded lecture or attend the same lecture in one of the live batches following yours.
What are the best Data Science & Python Programming certifications I can go for?

If you're looking to evaluate your options when it comes to Data science and Python certifications, AISECT provides you with a plethora of options including- Python for Data Science Advance Certificate Course

Data Science using Python Certificate Course

Python for Data Science Certificate Course

Data Science & Machine Learning Foundation Course

Data Visualization in Python Advance Certificate Course

Python for Data Science Bootcamp Certificate Course

Python for Data Science Advance Certificate Course
What are the jobs options you will have once you complete this certification course online?

The scope in the field of python is quite vast once you finish this certificate course. You can apply for jobs on websites like Indeed.com which has over 40,000 job listings that require Python programming experience or skills. There are job titles such as Python Developer, Python Software Engineer and Full Stack Developer that you can apply for. The salaries for Python-specific jobs are 43% higher than $100K annually, while some senior-level Python programming engineers earn over $200K per annum. Having the adequate skills for python can overall lead to a secure career path.
What are the present career paths in Data Science?

Following an online certification in data science, python experts can apply for jobs for titles such as Data Scientist, Data Analyst, Data Engineer & Business Intelligence Developer. The job description for these positions may include using Python to create, edit or manage software along with testing and debugging code or building websites. After getting acquainted with Python it also becomes easier to work in finance, education, project management, computation, or financial services.
How soon after signing up would I get access to the learning content?

Following enrollment, you will be given immediate access to the LMS, available to you at any time. You'll get full access to all the previous recordings, PPTs, PDFs, and assignments. In addition, you will have immediate access to our 24-hour support team. You may immediately begin learning.
Will I Get Placement Assistance After Completing My Python Online Course?

More than 70% of AISECT learners have reported changes in job profile (promotion), work location (onsite), lateral transfers & new job offers. AISECT Learn's Python Course is well recognized in the IT industry as it is a testament to the intensive and practical learning you have gone through and the real-life projects you have delivered.
Who are trainers in these certificate programs in Data Science and Machine Learning?

The instructors for these programs are industry experts who are highly efficient and well informed in this field. Video lessons by top faculty of RTNU, Bhopal will also be provided to you.
What certificate will I be given on course completion?

You will receive an industry-recognized certification post completion of the paid programs.
Do you offer financing options?

We value the candidates who wish to learn but do not have the financial bandwidth to make an upfront payment of the fees. Hence, AISECT Learn in tie up with financing partners offers an easy EMI option to the candidates.
What is ISA and how does it work?

An Income Share Agreement (ISA) is a way to pay your AL course fee. A AL ISA is an agreement between student and AL under which you agree to pay a fixed monthly payment for 12 months or less. The payment starts only once you're earn a salary of 3, 50,000/- (CTC) or more, after course completion. If you do not get the promised outcome, a job that pays INR 3,50,000/- (CTC) or more, you pay us nothing at all. Your education is free. Our average salary is above INR 4,50,000/- LPA.
Can I see a copy of ISA?

Yes, of course. As you go through our admission process, a copy of the same will be made available to you at the end.
What are the Interest rates for the ISA?

Income Share Agreements (ISA) are not loans so they have no interest.
Do I need to submit any documents post getting a job?

As per the ISA, you will be legally bound to furnish all the documents relevant to your Income such as Offer Letter, Salary Slips, Income Tax Returns, Bank Statements etc.
What happens if I don't get an offer for 3.50 LPA (CTC)?

AL team is always working to find you good placement opportunities. In the rare case that you don't get a job of Rs. 3.5 LPA (CTC), your ISA payments will not start. They will only start if you get a job at 3.5 LPA (CTC) or above.
When do my ISA repayment start and what if I get fired?

It will come into action once you get placed with at or more than 3.5 LPA CTC job after completion of the course. In the event you lose your job because: (i) your employer/company you were placed in stops its business, (ii) pay-cut is introduced by your employer/ company you were placed in, across the company,
What if I leave the course in between?

Module 1: You have to pay us nothing to drop out of Module 1 and if you think that AL is not for you. Module 2-8: If you leave our course between these units, you are liable to pay a sum of INR 30,000/- Module 9-19*: If you leave our course between that period, you have to pay the full ISA amount for the course.
Where is AL located?

We are based in Bhopal, Madhya Pradesh.
Does AL help me get a Job?

"The Data Science space is amongst the most in-demand and ever-growing sectors in India. Our in-house placements team is dedicated to launching your career. It works with over 500 placement partners like TCS, Accenture, Cap Gemini, Tech Mahindra etc. Our executive will help you prepare your resume, portfolio, build your digital profile, practice interviews and even help you when it comes to salary negotiation. However, at the end of the day, you are the one who would apply, give the interview and get the job."
Is attendance mandatory?

Yes, a minimum of 85% attendance is required to complete our courses. You also need to follow the guidelines mentioned in AL's Code of Conduct Policy. Please go through that to understand Code of Conduct policy. [*relaxations are provided to part time programs (working professionals and final year students)]
Who is eligible to apply for a AL's Course?

General eligibility for a course you must-have below qualifications :

1. Indian Residents only.

2. You must have a valid PAN card and Aadhaar Card.

3. You are required to have a laptop and a good internet connection.

4. Basic knowledge of the English language is a must for our courses

5. You need to be available to take up a job immediately after course completion.

Age- Data Science :18-28 years.

Academic Background :

1. If you have cleared graduation, BCA,MCA, BE/B.Tech, Computer science- B.Sc/M.Sc

2. You need basic programming skills and knowledge of database

3. College dropouts may also apply.
Can i attempt it multiple times?

You have 1 attempt to clear the test. On not clearing the assessment, you can apply to the next batch
Will I receive a degree or certificate when I complete my course?

We do issue a certificate upon course completion. But, AL is not a degree institution and we do not grant Bachelors or Masters Degrees. The core focus at AL is on skill development and holistic learning. With that in mind, we have not tied up with any education institution for certification. We believe in skills > degrees.
What is the duration of this program?
What computer specs do I require?

Minimum below requirements should be met;

1.6 GHz Processor

4 GB RAM, though 8 GB RAM is recommended

120 GB Hard Drive

Web Cam

Microphone

Note: - You must have Windows 10 or IOS 10 & above.
Does college CGPA play any role in the program?

Yes, we ask for minimum 70 % CGPA & above
What do you look for in candidates when they apply to AL?

AL is a fast-paced, immersive, online education experience. It's important to ask yourself, Is this right for me? Below are a few of the qualities it will take to be successful in our courses:

Determination

Proactiveness

Career-focused
Are you a self-learner?

Learning to code or design is only one piece of the puzzle. You'll rarely be shown how to solve problems in the workplace, so AL students graduate with the ability to autonomously tackle unique problems wherever they face them.
What if I don't have Aadhar Card/PAN Card?

At the time of admission, having an Aadhaar is mandatory. PAN Card is not mandatory at the time of admission, but you will need to get a PAN number before you move to Module 2.
Do I have to take the first job I am offered?

No, we do not control where you choose to work. However, we do recommend not over-optimizing your job search and getting a job as soon as possible. Once you reject an offer, you cannot go back to it if the position is filled. Terms and conditions apply*
When will the placement starts? What will be the procedure?

The actual placement process begins upon the completion of your course which is dependent on your clearing the AL Final Evaluation Test. However, the preparation for the placement process begins during the last leg of your curriculum and runs for a few weeks alongside the coursework.
How many hiring partners that AL have?

We have 500+ hiring partners and are continuously adding to it with the aim of bringing the best opportunities to you.
Does AL prepare me for the interviews as well?

Yes, we will work with you during the last few weeks of the program, helping you build a portfolio, resume, online profiles and run you through multiple mock interviews. You will be given preparatory information for any opportunity or company coming in for hiring as well. Additional one-on-one guidance is provided during the placement process, as deemed necessary by the team.
Does AL guarantee a job after the course?

No, we do not guarantee a job after the course. AL is a skill building school where we offer holistic development focusing on technical skills, soft skills and employability quotient. We tie up with many hiring partners, but clearing the interview and securing a job is the responsibility of the student in the end.
What is the AL final evaluation test?

At the end of the course, AL will conduct an in-depth assessment based on the course curriculum and students who have cleared the final evaluation are considered eligible for the placement.
Instructor
:

Duration
:

Lectures
:

Videos
:

Certification Body
:

Project
:

Placement Training
:

Language
:
Access
:

Downloadable Resources
:

Shareable Certificate
: