https://www.aisectlearn.com/wp-login.php?action=logout&redirect_to=https%3A%2F%2Fwww.aisectlearn.com%2Fmy-account%2F&_wpnonce=8e06e08b29
Careers & Certifications In Digital Marketing
Free
Fee: Free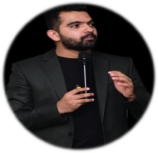 Mayank Batra | International Digital Marketing Trainer & Consultant
This course tells about the important certifications and career that the learners can look forward to in Digital Marketing
Objectives
To provide learners an overview of the careers in the field of Digital Marketing and how they can upskill themselves
To make learners aware about the careers in Digital Marketing
To provide learners insights on how can they upgrade themselves in this domain
What Will You Learn
Upon completion of the course the learners will be able to understand what are the important certifications one should have in the field of Digital Marketing and what are the career in this field at which learners can look forward to.
Curriculum
Careers and Certifications in Digital Marketing
Instructor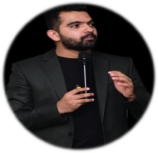 Mayank Batra
International Digital Marketing Trainer & Consultant
Digital Marketing
With over 13+ years of experience in Sales & Marketing, hardcore hands-on indulgence in Digital Media Industry for 7+ years Empowered 32312+ People & counting. Speaker at many esteemed institutes like IIT-Bombay, DCBM and many recognized events. Catered 400+ brands with Business Solutions. The professional backpack has enormous brands like WittyFeed, Google, FICCI & many more EdTech institutions. Conducted many workshops. Have been featured in newspapers & magazines
Other Details

Level
Fees
FAQs
Does this course include a certificate?

No, this course do not include any certificate. This free course is for building learners basic understanding on the Digital Marketing domain.
Does this course have lifetime access or limited period access?

This course comes with one-year access.
Is this course available in its complete version?

Yes, you can visit the Digital Marketing stream in which you will get the full version of this course along with other market-oriented programs and free courses.
Is this course available in Hindi Version as well

No, but you can avail other Digital Marketing courses on our platform under the Digital Marketing section.
What are the advantages of this course?

The learners who are willing to start their journey in Digital Marketing and want to know what are the careers in this domain and what important certifications they need to have to build their career in Digital Marketing can enroll in this particular course.
Instructor
:

Duration
:

Lectures
:

Course Credit
:

Videos
:

Language
:
Access
:

Shareable Certificate
: