https://www.aisectlearn.com/wp-login.php?action=logout&redirect_to=https%3A%2F%2Fwww.aisectlearn.com%2Fmy-account%2F&_wpnonce=8e06e08b29
How To Make A Career In Data Science (A Career Guidance, Q&A Kind Of Webinar)
Recorded Webinar
Fee: Free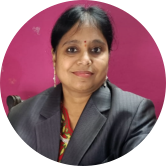 Dr. S. Veenadhari | Dean (Computer Science Engineering)
The Webinar would be an online discussion on various work profiles & their future under data science across various industries. India has more than doubled its mobile broadband subscribers from 345 million to 765 million in the last five years and average mobile data consumption now touches 17GB per user per month, as per a news18 report reveal. This hour-long webinar would focus on upcoming advancements in data science and how the job scenario is shaping up in Indian markets in the coming years.
Objectives
After this webinar,
Everyone shall have an overview of the future & how to approach jobs in data science
Instructor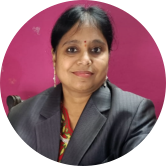 Dr. S. Veenadhari
Dean (Computer Science Engineering)
Expertise: Data Science, Computer Science
Presently she is working as Dean of Computer Science Engineering department at Rabindranath Tagore University, Bhopal. She is having over 20 years of academic and research experience. Under her guidance more than 10 students completed their doctoral programmes in the field of Machine Learning and Data Science. Students accolades her teaching skills in the subjects of Computer System Organization and Data Structures, Advanced Computer Architecture and Machine Learning.
4.8
870 ratings
1033

Learners
Other Details
Webinar

Level
Fees
Instructor
:

Duration
:

Language
: