https://www.aisectlearn.com/wp-login.php?action=logout&redirect_to=https%3A%2F%2Fwww.aisectlearn.com%2Fmy-account%2F&_wpnonce=8e06e08b29
Google Ads And Analytics For Lead Generation
Self -Paced
Fee: ₹5,999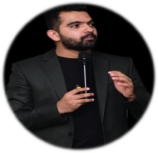 Mayank Batra | International Digital Marketing Trainer & Consultant
The course focuses on the most important Digital Marketing skill sets i.e. Google Ads and Analytics. This course will take the learners through the fundamentals of Digital Marketing along with basic concepts on which learners need to focus upon. After that learners will be given hands-on experience with Google Ads and Web Analytics. Happy Learning!
Objectives
The objective of this course is to impart learners with the essential Digital Marketing skills like Google Ads and Google Analytics. Also this course will help learners in understanding basic concepts and tools used in Digital Marketing
To give learners the basic understanding of Digital Marketing
To give learners the hands on experience on Google Ads
To give learners the hands on experience on essential digital marketing tool i.e. Google Analytics
What Will You Learn
By the end of the course the learners will be able to learn important skills like how to perform ads on google and google analytics.
Skills you will gain
Google Ads
Google Analytics
Lead Generation
Prepare for your career path
As a Digital Marketing Executive, you will have to planning, execution and optimization of companies online marketing efforts. You will also have to promote companies products and services over different social media channels.
Key Skills to Learn
Search Engine Optimization (SEO), Search Engine Marketing (SEM), Google Analytics, Google Adwords, Facebook Ads
As a Digital Media Manager, You will have to maintain and enhance compnies image in a planned way to accomplish our marketing goals. Digital Media Manager is responsible for developing and implementing strategies that promote company or brand's products.
Key Skills to Learn
Knowledge of Content Management Systems, CRM, HTML, CSS, and JavaScript Development, Search Engine Optimization (SEO), Search Engine Marketing (SEM), Google Analytics, Google Adwords, Facebook Ads
Degree in Marketing, Digital technologies, Web Designing, Content Management Systems, CRM, HTML, CSS, and JavaScript Development, Search Engine Optimization (SEO), Search Engine Marketing (SEM), Google Analytics, Google Ad words, Facebook Ads
Key Skills to Learn
Degree in Marketing, Digital technologies, Web Designing, Content Management Systems, CRM, HTML, CSS, and JavaScript Development, Search Engine Optimization (SEO), Search Engine Marketing (SEM), Google Analytics, Google Adwords, Facebook Ads
Jobs in India
Average Salary

Job Growth

Companies looking for Digital Marketing Manager




and many more
Curriculum
Fundamentals of Digital Marketing
Instructor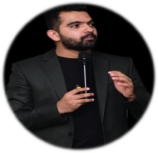 Mayank Batra
International Digital Marketing Trainer & Consultant
Digital Marketing
"With over 13+ years of experience in Sales & Marketing, hardcore hands-on indulgence in Digital Media Industry for 7+ years Empowered 32312+ People & counting.. Speaker at many esteemed institutes like IIT-Bombay, DCBM and many recognized events. Catered 400+ brands with Business Solutions. The professional backpack has enormous brands like Witty Feed, Google, FICCI & many more EdTech institutions. Conducted many workshops. Have been featured in newspapers & magazines"
4.0
1564 ratings
1851 Learners

Learners
Shareable Certificate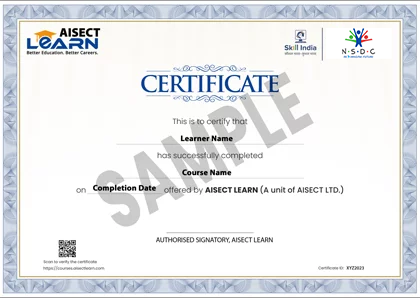 Other Details

Level

Credentials
Fees
FAQs
Does this course include a certificate?

Yes, this course includes Google Ads and Analytics Certificate from RNTU.
Does this course have lifetime access or limited period access?

This course comes with One-Year access.
What are the other options?

Yes, you can visit Digital Marketing stream in which you will get full version of this course along with other market-oriented programs
Is this course available in Hindi Version as well

No, but you can avail other free Hindi Digital Marketing courses on our platform. Also this course will be available in Hindi language soon on AISECT Learn platform.
What are the advantages of this course?

The learners who are willing to start their journey in Digital Marketing and want to learn important digital marketing skill i.e google Ads and tool i.e Web Analytics can enroll for this program.
Instructor
:

Duration
:

Lectures
:

Course Credit
:

Videos
:

Certification Body
:

Project
:

Placement Training
:

Language
:
Access
:

Downloadable Resources
:

Shareable Certificate
: