https://www.aisectlearn.com/wp-login.php?action=logout&redirect_to=https%3A%2F%2Fwww.aisectlearn.com%2Fmy-account%2F&_wpnonce=8e06e08b29
Certificate in Data Science
Live
Fee: ₹30,000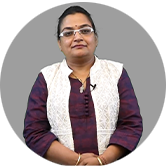 Dr. Priti Maheshwary | Professor FSA
Get acquainted with the fundamental Python tools used for preparing the data for analysis and familiarize yourself with data science tools for processing the data, and using data science techniques to create meaningful insights and predictions.
Objectives
At the end of this course
Expand your knowledge of Data Manipulation and Data Analysis Tools, Python Statistics, Python Pandas,
Data Visualization- the key technologies in data science using Python essentials.
What Will You Learn
You will gain the ability to inculcate Python data science libraries to analyze data, create advanced codes for the same & creating visualization using Python.
Skills you will gain
Basic Python Tools
Numpy
Pandas
Data Visualization Techniques
Learn from the industry experts and stay ahead of the curve
Curriculum
Paper -1 Introduction to Data Science
Paper 2- Mathematical Foundation for Data Science
Paper 3- Story Telling With Data
Paper 4 -Python Essentials
Instructor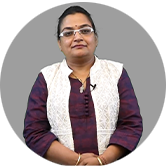 Dr. Priti Maheshwary
Professor FSA
IT, Computer Science
Presently working in Future Skill Academy. Involved in Computer Science and Engineering for over 20 years in higher education and training. Her career has included various software development projects, teaching, research and administrative roles. She enjoys teaching and looking into how to improve student learning experience. Published around 50 research papers in refereed journals and conferences, 7 book chapters, 6 Patents. 8 PhD thesis completed under her guidance in the field of Internet of Things, Smart Cities, Ubiquitous Computing, Wireless Sensor Network, VANET, Image Processing specialized in Satellite Images, AI/ML & Deep Learning, and Cyber Security. Also done more than 10 projects in the field of Research and Consultancy.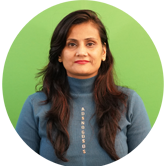 Dr. Pooja Bijlani
Trainer (Subject Expert ) Future Skill Academy
AI ML , Data science , Full Stack Web Development , Full Stack Java Development
Presently she is working as a IT Trainer (Subject Expert )at Future Skill Academy, AISECT,Bhopal. She is having over 15 years of academic and research experience. Expert in Programming Languages C,C++,Python , Java ,React SpringBoot ,Artificial Intelligence , Machine Learning and Data Science. Students accolades her programming language teaching skills . Having experience in number of End to End projects in Natural language Processing , Computer Vision and Python Desktop Application GUI. Web Designing.
Shareable Certificate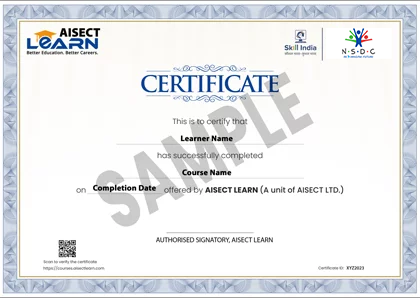 Other Details
Certificate in Python for Data Science

Level

Start Date

Credentials
Fees
Instructor
:

Duration
:

Lectures
:

Certification Body
:

Project
:

Placement Training
:

Language
:
Access
:

Downloadable Resources
:

Shareable Certificate
: