https://www.aisectlearn.com/wp-login.php?action=logout&redirect_to=https%3A%2F%2Fwww.aisectlearn.com%2Fmy-account%2F&_wpnonce=4c2417b20c
Communication Skills
Self-Paced
Course Fee: ₹2,000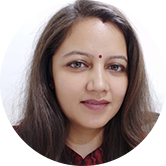 Manisha Anand I Corporate and Academic Trainer, Career Counselor
The Course aims to impart the significant Soft skills and inter-personal skills in students pursuing any UG/PG programs. The course facilitates an all-round development of personality
Course Objectives
Objective of this course is to develop Self Management Skill, Communication Skills and Life Skill in candidates. The course will work for betterment of Physical & Mental Development. Also the course will focus on developing Social Manner & Etiquettes
To develop Communication Skills
To understand Healthy & Natural Lifestyle
To know how to Deal with your weakness
To know the importance of Goal Setting
To know the Importance of Time Management
To understand Basic Hygiene and Makeup
To develop Logical & Creative Thinking
To know Barrier to Effective Communication
To Improve Interpersonal Skills
To know how to Express Gratitude
Understand the importance of Profile Building on Social Media Platforms
What Will You Learn
You will learn advance skills on communication and personality development
Skills you will gain
Self Management Skill
Physical & Mental Development
Life Skill Development
Social Manner & Etiquettes
Want to know more about our courses?
Prepare for your career path
Good Communication Skills ensures that the Sales Representative is able to provide details of Products & Services and ensure a fruitful two-way Communication
Key Skills to Learn
Self Management Skill, Physical Development, Mental Development, Communication Skills, Life Skill Development, Social Manner & Etiquettes
Jobs in India
Average Salary

Job Growth

Learn from the industry experts and stay ahead of the curve
Companies Looking For Sales Representative

and many more
Curriculum
Verbal Communication Skills
Non-Verbal Communication Skills (Body language)
Instructor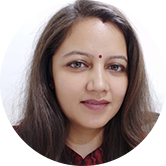 Manisha Anand
Corporate and Academic Trainer, Career Counselor
Communication Skills, Personality Development, SELF-MANAGEMENT and life skills
Manisha Anand is a Freelance Trainer and Counselor with rich experience of 19 years. She has been conducting group and individual sessions for the students of educational institutions and employees of Corporate offices in the field of Communication Skills, Personality Development, Self Management and life skills. As an author, she has carved a niche in the print media by providing articles on career and personality in various National Newspapers and by co-authoring the coffee table book 'The Luminaries'. She has conducted sessions, seminars, webinars, and talk shows in various colleges, schools, corporate offices, and media houses, including Doordarshan and Akashwani.
4.0
500 rating
500+

Learners
Shareable Certificate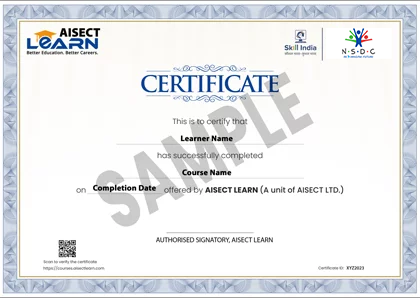 Program Details
Communication Skills

Level

Credentials
Fees
FAQs
Do this course includes certificate?
Do this course has lifetime access or limited period access?

This course comes with Lifetime access to registered Students
Is this course available in its complete version?
What is the Language used by Trainer?

The trainer has used both Hindi and English Languages to make the students understand the concepts clearly
What are the advantages of this course?

The Course is very well designed to make the students confident with his/her communication and soft skills
What are the topics included in this Course ?

More than 30 topics are included in this course, which are finely grouped in below listed 5 modules: 1. Verbal Communication Skills 2. Non-Verbal Communication Skills (Body language) 3. Interpersonal Skills 4. Networking Skills 5. Public Speaking Skills
Who is our Trainer ?

Your trainer will be the most renowned person of this industry Ms. Manisha Anand. Manisha Anand is a Corporate Trainer and Counselor with rich experience of more than 19 years.
Instructor
:

Lectures
:

Videos
:

Certification Body
:

Project
:

Placement Training
:

Language
:
Access
:

Downloadable Resources
:

Shareable Certificate
: