https://www.aisectlearn.com/wp-login.php?action=logout&redirect_to=https%3A%2F%2Fwww.aisectlearn.com%2Fmy-account%2F&_wpnonce=9df7d163c1
Data Science Using Python Certificate Course
Self Paced
Course Fee: ₹18,999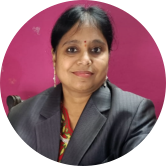 Dr. S. Veenadhari | Dean (Computer Science Engineering)
Rabindranath Tagore University, Raisen, Madhya Pradesh
Get acquainted with the fundamental Python tools used for preparing the data for analysis and familiarize yourself with data science tools for processing the data, and using data science techniques to create meaningful insights and predictions.
Objectives
At the end of this course
Expand your knowledge of Data Manipulation and Data Analysis Tools, Python Statistics, Python Pandas,
Data Visualization- the key technologies in data science using Python essentials.
What Will You Learn
You will gain the ability to inculcate Python data science libraries to analyze data, create advanced codes for the same & creating visualization using Python.
Skills you will gain
Basic Python Tools
Numpy
Pandas
Data Visualization Techniques
Prepare for your career path
A junior data scientist usually has the role of a entry-level data scientist which is the same as a data analyst. The job consists of descriptive and predictive analysis which can even be performed by college graduates with about 0-2 years of experience.
Key Skills to Learn
Data Visualization, Python Programming, Mathematics & Statistics, Machine Learning & Database Knowledge
As a data scientist, one would have to collect, analyse and interpret intensive data with the use of analytics technologies, including machine learning and predictive modeling. The role of a data scientist is usually derivative of various conventional roles such that of a mathematician, scientist, statistician and computer professional.
Key Skills to Learn
Data Science, Data Visualization, Python, R, SQL, Mathematics & Statistics, Machine Learning, Database Knowledge
The ones who convert business requirements into technology requirements while defining data standards and principles are the senior visionaries in the data science field- the data architects. Not only that but they are also incharge of designing an organisations management framework which is the process of planning, specifying, enabling, creating, acquiring, maintaining, using, archiving, retrieving, controlling, and purging data.
Key Skills to Learn
System Development Life Cycle, Data Science, Data Visualization, Predictive analytics and Unstructured data, Python, R, SQL, SQL development and database administration, Big Data, Mathematics & Statistics, Machine Learning
Jobs in India
Average Salary

Job Growth

Companies Looking For Software Developer





and many more
Curriculum
Data Manipulation and Data Analysis Tools
Data Visualization in Python
Applications in Industry - BFSI
Instructor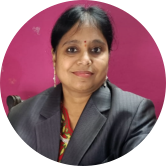 Dr. S. Veenadhari
Dean (Computer Science Engineering) Rabindranath Tagore University, Raisen, Madhya Pradesh
Expertise: Data Science, Computer Science
Presently she is working as a Dean in Computer Science Engineering department at Rabindranath Tagore University, Bhopal. She is having over 20 years of academic and research experience. Under her guidance more than 10 students completed their doctoral programmes in the field of Machine Learning and Data Science.
4.8
870 ratings
1033 Learners

Learners
Shareable Certificate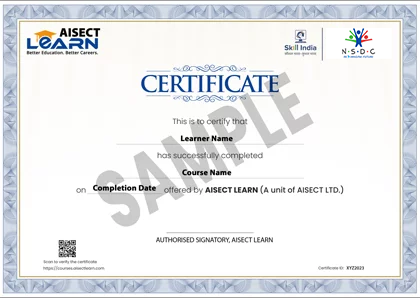 Program Details

Level

Credentials
Fees
Get guaranteed placement support and jumpstart your career in Data Science.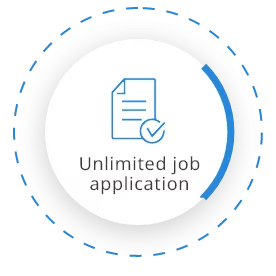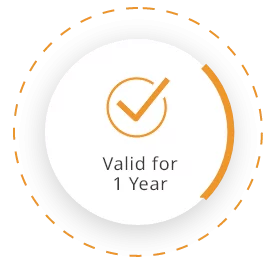 Trusted By Learners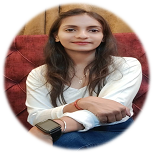 Swati Sonal
Data Science course helped me in skills upgradation during my graduation which also resulted in good job opportunity at Wipro.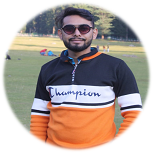 Himanshu Chauhan
I got best learning experience in Python for Data Science Course through Subject Matter Experts from Industry. Live Classes and capstone projects helped me getting best hands on learning experience.
FAQs
What are the best Data Science & Python Programming certifications I can go for?

If you're looking to evaluate your options when it comes to Data Science and Python certifications, AISECT provides you with a plethora of options including- Python for Data Science Advance Certificate Course

Data Science using Python Certificate Course

Python for Data Science Certificate Course

Data Science & Machine Learning Foundation Course

Data Visualization in Python Advance Certificate Course

Python for Data Science Bootcamp Certificate Course

Python for Data Science Advance Certificate Course
What are the Jobs options you will have once you complete this certification course online?

Your scope in the field of python is quite vast once you finish a certificate course. You can apply for jobs on websites like Indeed.com which has over 40,000 job listings that require Python programming experience or skills. There are job titles such as Python Developer, Python Software Engineer and Full Stack Developer that you can apply for. The salaries for Python-specific jobs are 43% higher than $100K annually, while some senior-level Python programming engineers earn over $200K per annum. Having the adequate skills for python can overall lead to a secure career path.
What are the present career paths in Data Science?

Following an online certification in data science, python experts can apply for jobs for titles such as Data Scientist, Data Analyst, Data Engineer & Business Intelligence Developer. The job description for these positions may include using Python to create, edit or manage software along with testing and debugging code or building websites. After getting acquainted with Python it also becomes easier to work in finance, education, project management, computation, or financial services.
How soon after signing up would I get access to the learning content?

Following enrollment, you will be given immediate access to the LMS, which will be available to you for next one year. You'll get full access to all past class recordings, PPTs, PDFs, and assignments. In addition, you will have immediate access to our 24-hour support team. You may immediately begin learning.
Will I Get Placement Assistance After Completing My Python Online Course?

More than 70% of AISECT learners have reported changes in job profile (promotion), work location (onsite), lateral transfers & new job offers. AISECT Learn's Python Course is well recognized in the IT industry as it is a testament to the intensive and practical learning you have gone through and the real-life projects you have delivered.
Who are trainers in these certificate programs in Data Science and Machine Learning?

The instructors for these programs are industry experts who are highly efficient and well-informed in this field. Video lessons by top faculty from RTNU, Bhopal will also be provided to you.
What certificate will I be given on course completion?

You will receive an industry-recognized certification post completion of the paid programs.
Do you offer financing options?

We value the candidates who wish to learn but do not have the financial bandwidth to make an upfront payment of the fees. Hence, AISECT Learn in tie-up with financing partners offers an easy EMI option to the candidates.
Instructor
:

Duration
:

Lectures
:

Course Credit
:

Videos
:

Certification Body
:

Project
:

Placement Training
:

Language
:
Access
:

Downloadable Resources
:

Shareable Certificate
: