https://www.aisectlearn.com/wp-login.php?action=logout&redirect_to=https%3A%2F%2Fwww.aisectlearn.com%2Fmy-account%2F&_wpnonce=9df7d163c1
Digital Marketing Bootcamp Certificate Course For Beginners
Self-Paced
Course Fee: ₹5,999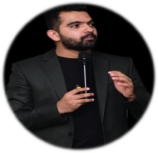 Mayank Batra | International Digital Marketing Trainer & Consultant
In this course, students will get a basic understanding of how digital marketing works, components of Social Media Management, Google Ads marketing, and understand how digital campaign works.
Objectives
Develop in depth understanding of digital marketing components like social media, google ads, digital campaigns
To make learners understand the baiscs of Digital Marketing.
To provide learners insights and practical knowledge on how to manage social media for personal good
What Will You Learn
Upon its completion, you'll learn, how Digital Marketing works, Social Media Management, and Google Ads Marketing.
Skills you will gain
Facebook Marketing
Instagram Marketing
Google Ads
Prepare for your career path
As a Digital Marketing Executive, you will have to planning, execution and optimization of companies online marketing efforts. You will also have to promote compnies products and services over different social media channels.
Key Skills to Learn
Search Engine Optimization (SEO), Search Engine Marketing (SEM), Google Analytics, Google Adwords, Facebook Ads
As a Digital Media Manager, You will have to maintain and enhance compnies image in a planned way to accomplish our marketing goals. Digital Media Manager is responsible for developing and implementing strategies that promote company or brand's products.
Key Skills to Learn
Knowledge of Content Management Systems, CRM, HTML, CSS, and JavaScript Development, Search Engine Optimization (SEO), Search Engine Marketing (SEM), Google Analytics, Google Adwords, Facebook Ads
As a Digital marketing director, you should have in-depth marketing experience and a passion for digital technologies. You will work closely with different teams to ensure consistency through all digital marketing channels. You should also provide forward-thinking ideas to build and maintain a strong company web presence. Ultimately, you should be able to drive all digital marketing efforts to achieve our business objectives.
Key Skills to Learn
Degree in Marketing, Digital technologies, Web Designing, Content Management Systems, CRM, HTML, CSS, and JavaScript Development, Search Engine Optimization (SEO), Search Engine Marketing (SEM), Google Analytics, Google Adwords, Facebook Ads
Jobs in India
Average Salary

Job Growth

Companies Looking For Digital Marketing Manager




and many more
Curriculum
Fundamentals of Digital Marketing
Instructor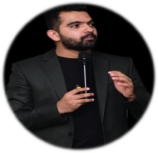 Mayank Batra
International Digital Marketing Trainer & Consultant
Expertise: Digital Marketing
With over 13+ years of experience in Sales & Marketing, hardcore hands-on indulgence in Digital Media Industry for 7+ years Empowered 32312+ People & counting.. Speaker at many esteemed institutes like IIT-Bombay, DCBM and many recognized events. Catered 400+ brands with Business Solutions. The professional backpack has enormous brands like Witty Feed, Google, FICCI & many more EdTech institutions. Conducted many workshops. Have been featured in newspapers & magazines
4.9
602 ratings
984

Learners
Shareable Certificate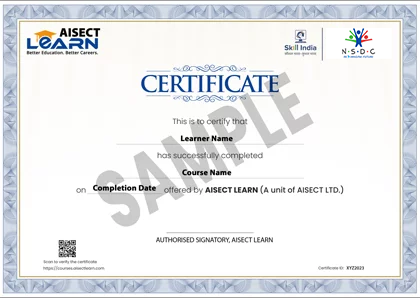 Program Details

Level

Credentials
Fees
Trusted By Learners
Aishwariya Agrawal
This course is really insightful and hands-on learning experience is the best part where you get to know how to use social media platforms to generate business and earn money
Nikhil Deshmukh
It was my immense luck and fortune to be the part of Aisect learn where I can grow and get placed in Wipro, leaves no stone unturned to shape one's future. The course was very insightful and explanatory. I really liked the live classes."
Sheeba Ebinezer
I am thankful to Aisect Learn for providing me such a great platform .This course helped me to understand the current digital marketing practices , I am confident that whatever I have learned here will help me in growing professionally and run my startup and my blogs successfully
Stuti Nema
This course is amazing because it takes you by the hand and teaches you everything about social media marketing. I would definitely recommend you to take up this course.
FAQs
Do this course includes certificate?

Yes, this course includes Digital Marketing Bootcamp Certificate.
Do this course has lifetime access or limited period access?

This course comes with one-year access.
Is this course available in its complete version?

Yes, you can visit the Digital Marketing stream in which you will get a full version of this course along with other market-oriented programs.
Is this course available in Hindi Version as well?

No, but you can avail other free Hindi Digital Marketing courses on our platform. Also, this course will be available in the Hindi language soon on the AISECT Learn platform.
What are the advantages of this course?

The learners who are willing to start their journey in Digital Marketing and want to learn how they can manage and make money using social media channels can enroll in this particular course.
Instructor
:

Duration
:

Lectures
:

Course Credit
:

Videos
:

Certification Body
:

Project
:

Placement Training
:

Language
:
Access
:

Downloadable Resources
:

Shareable Certificate
: