https://www.aisectlearn.com/wp-login.php?action=logout&redirect_to=https%3A%2F%2Fwww.aisectlearn.com%2Fmy-account%2F&_wpnonce=454e3749c1
Introduction to Cyber Security
Free
Course Fee: Free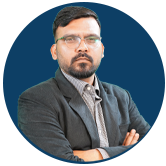 Ajay Gautam | Cyber Security Expert
Throughout the course, students will learn about Cyber Security Basics, Hacking Methodologies, the importance of Security professionals in an organization, and many more exciting things about Cyber Security.
Objectives
Develop a depth understanding of Cyber Security components like the Importance of cyber security, hacking, and cyber defense.
To make learners understand the basics of Cyber Security
To provide learners insights and practical knowledge on how to thwart cyber attacks
What Will You Learn
Upon its completion, you'll learn, how Cyber Security works, hacking methods, security basics.
Skills you will gain
Cyber Security
Cyber Defence
CIA Triads
Curriculum
Introduction to Cyber Security
Instructor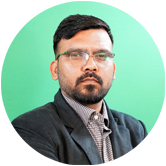 Ajay Gautam
Cyber Security Expert
Had done Advanced Certificate program on Cyber Defense by IIT Jodhpur. Cybersecurity bootcamp aligned with Singapore skills framework and NICE framework. Trained Indian Power sector officials in collaboration with NPTI. Trained IIT Jodhpur B.tech students about IDPS. Conducted corporate training to secure cyber-physical systems, Tech Mahindra. Developed Cyber range for Indian Army.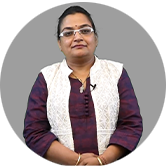 Dr. Priti Maheshwary
Professor at Future Skills Academy
IT, Computer Science
Presently working in Future Skill Academy. Involved in Computer Science and Engineering for over 20 years in higher education and training. Her career has included various software development projects, teaching, research and administrative roles. She enjoys teaching and looking into how to improve student learning experience. Published around 50 research papers in refereed journals and conferences, 7 book chapters, 6 Patents. 8 PhD thesis completed under her guidance in the field of Internet of Things, Smart Cities, Ubiquitous Computing, Wireless Sensor Network, VANET, Image Processing specialized in Satellite Images, AI/ML & Deep Learning, and Cyber Security. Also done more than 10 projects in the field of Research and Consultancy.
Program Details

Level
Fees
FAQs
Does this course include a certificate?

No Does this course include a certificate?
Does this course have lifetime access or limited-period access?

This course comes with the 1-year access
Does this course available in its complete version?

Yes, also you can do other specialized certification courses in Cyber Security
Does this course available in Hindi Version as well?

No, But this course will be available in the Hindi language soon on the AISECT Learn platform.
What are the advantages of this course?

The learners who are willing to start their journey in Cyber Security and want to learn how they can manage themselves and their organization against cyber threats
Instructor
:

Duration
:

Lectures
:

Videos
:

Language
:
Access
: