https://www.aisectlearn.com/wp-login.php?action=logout&redirect_to=https%3A%2F%2Fwww.aisectlearn.com%2Fmy-account%2F&_wpnonce=9df7d163c1
Digital Marketing Expert Program-Job Guarantee (Pre Assessment)
Course Fee ₹ 1,00,000 ₹ 74,999/- | Pre-Assessment Fee ₹ 499
Course Fee: ₹499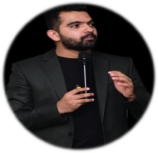 Mayank Batra | International Digital Marketing Trainer & Consultant
The course comprises fundamentals of Digital Marketing along with a lot of niche skill-set enhancements. The Industry trends and demand are evolving rapidly and you need to grow along with that, where this course helps you to learn, grow & implement the tools & best practices.
During this course, you will learn various avenues of Digital Marketing like Search Engine Optimization, Google Ads, Content Creation, Website Creation, Facebook Ads, Email Marketing, Affiliate Marketing & many other tools and processes including Google Analytics. Happy Learning!
Objectives
Develop indepth understanding of Digital Marketing skillsets and how to grow in any industry with this art. Gain the right knowledge and access to the tools which would enable you to achieve your professional goals in the Digital world via 1 or more skillsets. By the end of the course you would be learning multiple skillsets including: Search Engine Optimization, Google Ads, Content Creation, Website Creation, Facebook Ads, Email Marketing, Affiliate Marketing & many other tools and processes including Google Analytics. Happy Learning!
To give learners the basic understanding of Digital Marketing
To give learners in-depth practical knowledge of social media management and marketing
To give learners the hands on experience on Search Engine Optimization, Google Ads, Content Creation, Website Creation, Facebook Ads, Email Marketing, Affiliate Marketing & many other tools and processes including Google Analytics
What Will You Learn
By the end of the course you would be learning multiple skillsets including: Search Engine Optimization, Google Ads, Content Creation, Website Creation, Facebook Ads, Email Marketing, Affiliate Marketing & many other tools and processes including Google Analytics.
Skills you will gain
Research Ninja
Content Creator
Website Creation
Social Media Management
Advertisement Expert
Search Engine Specialist
Email Marketer
Affiliate Marketer
Influencer
Analytics Expert
Prepare for your career path
As a Digital Marketing Executive, you will have to planning, execution and optimization of companies online marketing efforts. You will also have to promote compnies products and services over different social media channels.
Key Skills to Learn
Search Engine Optimization (SEO), Search Engine Marketing (SEM), Google Analytics, Google Adwords, Facebook Ads
As a Digital Media Manager, You will have to maintain and enhance compnies image in a planned way to accomplish our marketing goals. Digital Media Manager is responsible for developing and implementing strategies that promote company or brand's products.
Key Skills to Learn
Knowledge of Content Management Systems, CRM, HTML, CSS, and JavaScript Development, Search Engine Optimization (SEO), Search Engine Marketing (SEM), Google Analytics, Google Adwords, Facebook Ads
As a Digital marketing director, you should have in-depth marketing experience and a passion for digital technologies. You will work closely with different teams to ensure consistency through all digital marketing channels. You should also provide forward-thinking ideas to build and maintain a strong company web presence. Ultimately, you should be able to drive all digital marketing efforts to achieve our business objectives.
Key Skills to Learn
Degree in Marketing, Digital technologies, Web Designing, Content Management Systems, CRM, HTML, CSS, and JavaScript Development, Search Engine Optimization (SEO), Search Engine Marketing (SEM), Google Analytics, Google Adwords, Facebook Ads
Jobs in India
Average Salary

Job Growth

Companies looking for Digital Marketing Manager




and many more
Curriculum
Fundamentals of Digital Marketing
Content Creation & Content Markeitng
Social Media Marketing (Paid)
Search Engine Optimization
Instructor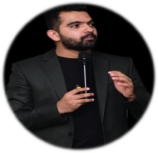 Mayank Batra
International Digital Marketing Trainer & Consultant
Digital Marketing
With over 13+ years of experience in Sales & Marketing, hardcore hands-on indulgence in Digital Media Industry for 7+ years Empowered 32312+ People & counting.. Speaker at many esteemed institutes like IIT-Bombay, DCBM and many recognized events. Catered 400+ brands with Business Solutions. The professional backpack has enormous brands like WittyFeed, Google, FICCI & many more EdTech institutions. Conducted many workshops. Have been featured in newspapers & magazines
Program Details

Level

Start Date

Credentials
Fees
FAQs
What is the eligibility criteria for AISECT Learn's (AL) Digital Marketing Expert Program?

AL's Marketing Launchpad has been designed for 12th onwards students/Graduates/MBAs with no marketing experience. There is no qualification required, anyone who wishes to learn digital marketing can apply for this full-time course. But there will be a screening test followed by an SOP round.
How is the AL DM course curriculum?

AL's Digital Marketing course curriculum is a synthesis of a series of discussions, inspirations, experiences, and expectations from the top performance and branding experts. Our specialized classes focus on only those skills which are relevant for you to become a top-notch marketer in today's digital age.
Is Marketing Launchpad a Placement guaranteed course?

This is a pay-after-placement course (where you do a basic payment at the beginning), so you will not be paying us till you get a job of 3.5 lakhs and above within 12 months of your program completion. If you don't get a job, we don't get paid. Hence we will dedicate every last resource to helping you get the opportunities you deserve.
I have done my BBA/MBA in marketing already, how this course will be different from that?

Our curriculums are designed in close partnership with the industry. We start from the roles and back-track to teach only those concepts which will help you learn digital marketing and grow in your career for the next 5 years. Our programs are thus taken up by marketing students of Top B-Schools as well. In fact, even existing brand and marketing teams have taken up our programs to upskill themselves. Thus, everything that you learn with us will make you ready for the job!
My previous experience is from the Non-marketing domain, will it act as a hindrance for me?

The Marketing Launchpad is designed for individuals who are looking to kickstart their digital marketing careers, irrespective of their previous background. Our digital marketing course eligibility does not require any prior experience. We will train you from scratch and will make sure that by the end of the program, you possess all the skillsets to launch your bright digital marketing career.
I am working full-time; can I still be eligible for this course?

Yes. The program is an extensive functional and behavioral training that can be taken up by candidates who are willing to devote time to complete this course. Since it requires a lot of group work, live sessions, and group feedback and self-pacing our digital marketing course is an option. There is an option of 8-12 weeks of internship which you may or may not opt for.
Will I get a certificate after completing this course?

Yes, after completing the pay-after placement course, you will get AL Certification in association with RNTU which is recognized by top companies in the industry. This AL Certification will provide you with better digital marketing jobs and help in placement after completing the course.
Do you offer financing options?

We value the candidates who wish to learn but do not have the financial bandwidth to make an upfront payment of the fees. Hence, AISECT Learn in tie up with financing partners offers in easy EMI option to the candidates.
After completing DM course, what kind of job roles I can expect?

Upon completion of this program, you would be well equipped in the marketing field to take on job roles that are both strategy and execution driven. You can expect to be working with rapidly growing companies where there would be an extensive scope of growth. You would be a qualified candidate to apply to many digital marketing roles such as Digital Marketing Analyst / Manager, Performance Marketing Analyst / Manager, SEO Analyst / Manager, Client Manager, Account Manager, Marketing analyst/executive, etc. You can check out the roles of our last batch on the website page.
What kind of questions I can expect in the pre-assessment? What is the selection criteria?

The Screening will happen in multiple slots for every batch. For the exact dates of these slots, please check the application form while applying for the screening test. This test will have 3 sections: Quant, Logical, and Marketing Acumen.
What is ISA and how does it work

An Income Share Agreement (ISA) is a way to pay your AL course fee. A AL ISA is an agreement between student and AL under which you agree to pay a fixed monthly payment for 12 months or less. The payment starts only once you're earn a salary of 3, 50,000/- (CTC) or more, after course completion.If you do not get the promised outcome, a job that pays INR 3,50,000/- (CTC) or more, you pay us nothing at all. Your education is free.Our average salary is above INR 4,50,000/- LPA.
Can I see a copy of ISA

Yes, of course. As you go through our admission process, a copy of the same will be made available to you at the end.
What are the Interest rates for the ISA

Income Share Agreements (ISA) are not loans so they have no interest.
Do I need to submit any documents post getting a job

As per the ISA, you will be legally bound to furnish all the documents relevant to your Income such as Offer Letter, Salary Slips, Income Tax Returns, Bank Statements etc.
What happens if I don't get an offer for 3.50 LPA (CTC)

AL team is always working to find you good placement opportunities. In the rare case that you don't get a job of Rs. 3.5 LPA (CTC), your ISA payments will not start. They will only start if you get a job at 3.5 LPA (CTC) or above.
When do my ISA repayment start and what if I get fired

It will come into action once you get placed with at or more than 3.5 LPA CTC job after completion of the course. In the event you lose your job because: (i) your employer/company you were placed in stops its business, (ii) pay-cut is introduced by your employer/ company you were placed in, across the company,
What if I leave the course in between

Module 1: You have to pay us nothing to drop out of Module 1 and if you think that AL is not for you. Module 2-8: If you leave our course between these units, you are liable to pay a sum of INR 30,000/- Module 9-19*: If you leave our course between that period, you have to pay the full ISA amount for the course.
Where is AL located

We are based in Bhopal, Madhya Pradesh.
Is attendance mandatory?

Yes, a minimum of 85% attendance is required to complete our courses. You also need to follow the guidelines mentioned in AL's Code of Conduct Policy. Please go through that to understand Code of Conduct policy. [*relaxations are provided to part time programs (working professionals and final year students)]
Can i attempt it multiple times?

You have 1 attempt to clear the test. On not clearing the assessment, you can apply to the next batch
Will I receive a degree or certificate when I complete my course

We do issue a certificate of completion upon course completion. But, AL is not a degree institution and we do not grant Bachelors or Masters Degrees. The core focus at AL is on skill development and holistic learning. With that in mind, we have not tied up with any education institution for certification. We believe skills > degrees.
What is the duration of this program
What computer specs do I require

Minimum below requirements should be met; 1.6 GHz Processor 4 GB RAM, though 8 GB RAM is recommended 120 GB Hard Drive Web Cam Microphone Note: - You must have Windows 10 or IOS 10 & above.
Does college CGPA play any role in the program

Yes, we ask for minimum 60 % CGPA & above
What do you look for in candidates when they apply to AL

AL is a fast-paced, immersive, online education experience. It's important to ask yourself, ""Is this right for me?"" Below are a few of the qualities it will take to be successful in our courses: Determination Proactiveness Career-focused
Are you a self-learner?

Learning to code or design is only one piece of the puzzle. You'll rarely be shown how to solve problems in the workplace, so AL students graduate with the ability to autonomously tackle unique problems wherever they face them.
What if I don't have Aadhar Card/PAN Card

At the time of admission, having an Aadhaar is mandatory. PAN Card is not mandatory at the time of admission, but you will need to get a PAN number before you move to Module 2.
Do I have to take the first job I am offered?

No, we do not control where you choose to work. However, we do recommend not over-optimizing your job search and getting a job as soon as possible. Once you reject an offer, you cannot go back to it if the position is filled. Terms and conditions apply*
What is the AL final evaluation test?

At the end of the course, AL will conduct an in-depth assessment based on the course curriculum and students who have cleared the final evaluation are considered eligible for the placement.
Instructor
:

Duration
:

Lectures
:

Course Credit
:

Videos
:

Certification Body
:

Project
:

Placement Training
:

Language
:
Access
:

Downloadable Resources
:

Shareable Certificate
: